Use Coupon: gamify10 for 10% Off Today Only
Sell IRRESISTIBLE Video Lead Games that Explode Optin-Rates to Local Business -
Agency Rights Included
Create Revolutionary Video Gamification Lead Games That are
Proven to Triple Opt-in and Sales Rates
Auto-Create Additive Video
Lead Games
Let the app create six different irresistible video lead games that skyrocket opt-in rates & sales.
Sell Access to Clients
for Any Price
Sell video lead games for a service or sell access to the app for monthly fees.
Advanced Drag-n-Drop
Interface
Drag-n-drop your way to amazing lead games and video thank you pages in seconds.
Video Technology & DFY Hosting
Add any video to your lead games to increase conversions (includes DFY video hosting).
Advanced Customization
Get 100s of fonts, emojis, buttons, graphics, page load animations, and more to make games come to life.
Triple Opt-in Rates
Ditch low converting opt-in forms and popups for 3x more leads.
Customize Prizes & Win Probability
Choose the probability someone wins a prize & what kind of prize they will win
DFY Gorgeous Templates Included
Use DFY, editable templates including hot local niche templates to create your games.
And so much more
In this first ever video gamification agency software suite.
"2453 More Leads This Month..."
"I was lucky enough to be a beta tester for VideoGameSuite and can 100% confirm this app is just as good as it sounds. It takes only a few minutes to create the lead games campaigns and they embed easily anywhere. We've been able to generate 2453 more leads this month from switching out our standard opt-in forms for these video campaigns which is super. Great job on this guys."
"...Must Have for Any Marketing or Agency Service"
"VideoGameSuite is a goldmine for any agency business. Explainer videos, keyword campaigns, and FB ads campaigns just don't sell well anymore because clients aren't getting consistent results. This app not only stands out like a sore thumb among the 'me too' services, but actually converts leads super well! This is a must have for any marketing or agency service."
Tell Me If This Sounds
Familiar…
You created an awesome free report (either for yourself or to help a client get results) that's packed with value and solves a real problem.
You spent an entire weekend slaving over killer copy and created expensive videos to sell your free report
and you poured time and money sending traffic to your sure-fire opt-in page.
But then it hits you like a brick…
nobody's subscribing or buying.
Traditional Opt-in Forms, Lead Magnets, & Squeeze Pages
are Dead in 2021
Every day you use them, your clients grow more frustrated because you're burning their money (and your own) letting traffic and leads slip away.
There's no way for any small businesses to build anything sustainable with today's awful conversion rates coupled with the skyrocketing traffic costs.
That means businesses owners are frustrated and will pay for any real, innovative solution to get leads and sales.
So, what is working, then?
The answer is video gamification.
Welcome to the Brand New World of
Video Gamification Marketing
See, ordinary squeeze pages and popups have been shown so many people have developed
'banner-blindness' to them
and the gift they get in exchange for their information becomes devalued.
However, when a visitor is confronted with a chance to win something, i.e. like when playing the lottery, the perceived value of the prize goes up tremendously.
Combine that with eye-catching graphics and video and now you have something that will get visitors' attention and get them to interact with your brand!
People LOVE to Gamble
and Play Games
80 percent
of American adults gamble on a yearly basis. - NCRG.org
The size of the US gambiling market is
450 billion
US dollars. - Statista
A shocking
1.6 billion people
worldwide gamble and 4.2 billion gamble at least once every year - Statista
And the World is
ADDICTED to Video
By 2022, online videos will make up more
than 82%
of all consumer internet traffic — 15 times higher than it was in 2021. - Cisco
Viewers retain
95% of a message
when they watch it in a video compared to 10% when reading it in text. - Insivia
92% of users
watching video on mobile will share it with others. - Wordstream
Therefore, the formula for online marketing success today is simple...
Enticing Unique Game + Video Interaction =
More Leads and More Profit
That's exactly what we've created with our new product called
Upgraded and Maintained - VideoGameSuite is the upgraded version of our little scratch of lead game VidScratch', now packed with more games, features, and usage rights.

Leverage Psychology - Tap into people's natural greed and curiosity with a brand new "video gamification" email capture technology that people can't resist.

Sell for Monthly Fees - Help skyrocket your traffic, leads, and sales with this 100% unique "gamification" tool (and double your agency profits by selling access to it for any price you)!
Create & Sell Video Lead Games
Just Like These:
Crane Claw Game
Click the crane button and maneuver the claw to get a prize. Each item in the bin can be assigned a special lead magnet, coupon, or another prize. After the claw captures a prize, it will inform the visitor and interact with them via any video you choose.
TRY IT OUT!
Scratch Card Game
The original! Visitors will "scratch" off the card to reveal if they've won or lost and get full details of their prize. You can customize the chance someone will win from 0-100% and provide hand-selected or random prizes to visitors.
TRY IT OUT!
Memory Game
Try to find all the matches before time runs out on the clock. If you get all the matches fast, you can win a prize.
TRY IT OUT!
And even
more games

available...
VideoGameSuite Works in
4 Easy Steps
Step #1
Choose Which Game You Want to Build a List With
Choose from six amazingly addictive games to begin capturing leads and building your list with including VidScratch, CraneClaw, Memory, Slot Machine, Cup, and Break Dance. Either start from a DFY template or from scratching using the 'blank canvas editor' to start customizing your agame.
Step #2
Customize the Game However You Want
Then, customize the game however you like with different fonts, emojis, buttons, graphics, layered backgrounds, page load animations, and more to make your scratch games come to life.
Plus, choose the autoresponder the leads will go to, the prize they will receive, and the video they will interact with to help capture their email address.
Step #3
Embed Your Anywhere for Them to Play
Then, paste your game into any webpage (mobile or desktop) and visitors will play the game to see if they've won or lost and get full details of their prize.
You can customize the chance someone will win from 0-100% and provide hand-selected or random prizes to visitors.
Step #4
The Visitor Wins a Prize and Watch Your Video
Finally, the visitor will watch an optional video encouraging them to enter their email to receive their free gift, whether it's a coupon, lead-magnet, free consultation, etc. They will be taken to a thank you page you can customize or link to that contains the details of their gift and more information about your business.
Check Out
How Easy it is to Use

VideoGameSuite:
Features

Not Found in Any Other
Software Include:

01
Create Different Types of Addictive Lead Games
Choose from six different types of addictive lead games to build your list with and get sales.
02
Advanced Drag/Drop Interface
Drag/drop your way to amazing lead games cards and video thank you pages in seconds. Add text, upload logos, upload images, and add different layers with a click of a mouse.
03
Add Any Video + DFY Video Cloud Hosting
Add your own videos or use someone else's to encourage visitors to hand over their best email address and contact info in exchange for their prize.
We'll even host your videos for you with cloud hosting abilities.
04
DFY Templates in the Hottest Niches
Create video lead games in just minutes with several DFY, editable templates. Includes "general" game templates, plus hot local niches like plumber, dentist, salon, and more.
05
Fully Customizable w/ 100s of Options
Get 100s of fonts, add emojis, buttons, graphics, layered backgrounds, page load animations, and more to make your scratch games come to life. Visitors will want to play multiple-times leading to more sales because the game seems realistic!
06
Customize Win Probability and Multi-Prize options
Can customize the chance someone will win from 0-100% and provide random prizes to visitors. This encourages repeat playing of the game for more sales.
07
Mobile-Friendly - Embed Anywhere You Want
VideoGameSuite works with all landing page solutions and works for both desktop and mobile visitors. Just copy your code and paste it anywhere you want to start making sales.
06
Deep Analytics Included
See important stats on how well your campaigns are performing and which lead games are working the best to drive sales.
07
Amazing Audio Casino effect
Add fun audio casino and game sound effects to each of your lead games to make them come to life.
And
Much More

Including…
Fully Mobile Responsive
All games are 100% mobile responsive allowing you to capture leads from desktop and mobile.
GDPR Compliant
Add customizable GDPR options to your VidScratch games so you're fully compliant.
Unsplash & Pexels Integration
Make your scratch games look amazing with bonus pexels and unsplash integrations.
Integrates with Major Autoresponders
Connect to your favorite major autoresponder or integrate your own personal code.
Dedicated Support Team
We'll quickly answer your questions and help you achieve success around the clock.
Well Supported
Remember, this is the more advanced 2.0 version showing this isn't a 'launch and gone' one-hit-wonder.
"Hi Ben, been testing out the tool this week and this is amazing. I created my first lead game campaign and am seeing fantastic results. This lets me do so much more than other apps I've purchased have and the interface is very sleek and easy to use. Thanks a ton for this"
"VideoGameSuite is the future! This really is the ultimate tool for anyone serious about growing their online business, regardless of niche or industry. I work with local clients and it really only took a few minutes to start having traffic and buyer leads coming in for their campaigns. "
Today Only
Special Free Limited-Time Upgrade #1
Unlimited Price Commercial Licensing Included
Ok, I know you're anxious to get VideoGameSuite with all of its incredible features, but we just want to up the ante and over deliver a bit more ok?
That's why we're going to make sure that you get the Unlimited Pricing Commercial License with your investment as a special bonus today.
This allows you to sell the lead games you make for any price you want to multiple businesses.
This is huge, and just one client will pay for your investment in the software many times over.
Do you think if you actually worked the entire year you could land just one measly client? Of course.
Today Only
Special Free Limited-Time Upgrade #2
Agency Rights Included
Plus, you're getting the Agency License as a special bonus today only.
This means you can give access to the software for a monthly fee, and let the client do the game creation and lead set-up FOR YOU.
You can charge monthly fees for access.
Just 2-3 of these clients and you can have a thriving business you can run from the comfort of your home.
And
Beta-Users Say Getting Results


with VideoGramSuite is Easy:
"I'm highly impressed with the attention to detail with this particular app..."
"Thanks so much for giving access to this software to test and use. Building a list is still one of the highest priorities for marketers, but list building is 100% harder than it was just 2-3 years ago. If you don't have an edge over the competition you'll get crushed in today's internet. VideoGameSuite is exactly the edge we needed and the software is so simple to use. I'm highly impressed with the attention to detail with this particular app and would recommend it to my list."
"... almost a 300% increase in profits."
"This is INCREDIBLE! Our business has been trapped for almost the entire year because social media isn't delivering like it used too and Facebook ads targeting died. We gave VideoGameSuite a shot during testing and couldn't believe how easy it was to capture leads, almost a 300% increase in profits. Now we can afford more PPC traffic because our conversion rates are through the roof now thanks to this great tool."
PROOF:
We're using VideoGameSuite ourselves to build our own email lists since no other lead software comes close!
Example Case Study:
143.60% increase in subscribers straight from cold traffic
In just one test, we sent PPC traffic to a regular opt-in page, giving away a free report like this where the opt-in was required upfront.
As well as the same traffic to a VideoGameSuite game like this in which giving away the same thing.
As you can see, the VideoGameSuite opt-in form beat the regular form everyone else is using badly in our tests with VWO, a 143.60% increase in subscribers with NO extra work:
Why Are We Getting Awesome Results
with This?
It's different.
Which means it stands out and gets people to respond. We're hard-wired that way and no one else has these specific types of scratch game out there on the internet.
It's mysterious.
Humans are hard-wired for curiosity. These gambiling games make us wonder what lies in our prize and it's almost impossible to ignore!
It's exciting.
Let's face it, people love to gamble and scratch cards have generated billions of dollars for state lotteries years after year. Be honest, have you ever bought a scratch card and gambled? Of course, we all have.
VideoGameSuite
Works for ANY Industry

Needing a Bigger Email List
Small Firms
Architects, Accountants…
Gyms
Yoga, Cross-Fit...
Restaurants
Bars, Fine-Dining, Burger Joints…
Healthcare
Medical Services, Doctors…
Mechanic
Body & Paint Shop, Auto-Mechanics...
Pet
Animal Foods, Toys, Vets...
Coffee Shops
Pastry Places, Small Cafes...
Local Bands
Artists, Singers...
And many more…
Plus,

Tap Into a Whole World of Clients

ONLINE

Too!
There are
7.1 million online stores

that absolutely need to build their list.
and VideoGameSuite works BETTER than boring pop-ups with coupons. Plus it works with any store builder or website system including…
Plus, Get These Amazing Fast-Action Bonuses
if You Buy Today:
01
BONUS #1
Reseller Rights to PayPal.me App
This is a handy call-to-action plugin for agencies & freelancers that displays stylish PayPal boxes in order to receive payments for services or donations.
02
BONUS #2
Agency Rights to Video Showcase Gallery 2.0
This is the ultimate video gallery software that supports audio, video, images, posts, Instagram and more. Now you can build beautiful video portfolios showcasing your videos to sell or videos for clients.
03
BONUS #3
Huge Royalty Free Transparent Image Collection
Get 600+ new premium TRANSPARENT photos to use in your videos, ads, sites, gamification videos, and more
04
BONUS #4
Agency Rights to Local Business Team Showcaser
This software lets you easily create, edit and showcase your client's team members, staff in just seconds on their site. A super needed software you can now sell yourself.
05
BONUS #5
Access to First 4000 Leads from Scratch
Learn a secret strategy to get your first 4000 email leads from scratch. Use this for your own list or for your clients.
06
BONUS #6
Whitelabel Rights to 55 DFY LeadMagnets
You'll get 55 solid lead magnets in the B2B niche to start integrating into your scratch contests with ability to fully whitelabel.
07
BONUS #7
Access to 2000 Premium Jingle Audio Tracks
Music is the key to making a video come alive! Now you'll get thousands of premium audio background and audio effects to use in your gamification videos and far more than that!
08
BONUS #8
Access to Wp Mobile - Make Any Site Mobile
Turn any site into a mobile friendly in just a few clicks. A powerful and much needed tool for agencies today.
Sounds Amazing!

But,
What's The Catch?
The catch is we cannot continue to offer VideoGameSuite for this ridiculously low price for much longer. To support the bandwidth for this cloud technology and provide you with world-class support, we have to raise the price evey few hours.
So fair warning, the incredibly low price you see below will disappear soon.
Don't let it slip away

and end up kicking yourself later.
And You're Protected by Our
IRONCLAD

100% Money-Back Guarantee

If you don't agree this is the biggest opportunity in 2021 and VideoGameSuite is super easy to use, then you pay nothing!

We know this business works…

and we know our video gamification lead generation suite makes it easy for you to capture leads and deliver monthly services to hungry clients even if you haven't had any success before!

We've done all the hard work for you.

The software handles the technical stuff, saves you heaps of time and years of learning.

If you're not 100% happy, just open a ticket with our rapid response support and say "I want a refund" and you'll get just that.
Online Marketing is Only Getting HARDER (So You Have Two Choices…)
Option #1
You can keep sinking money on Facebook, YouTube, Twitter, Instagram, Google and more…
slaving over traffic, in a world of DYING attention spans… and watching 90% of that hard-earned traffic just VANISHING from your client's websites, never to return
(while your client gets increasingly annoyed, impatient and doubtful over your ability to get results).
Option #2
You can embrace this brand new list building technology to absolutely CRUSH IT for your clients in 2021…
bringing them insanely high opt-in rates, mind-bending ROI, fast results and a list that's bursting with subscribers ready to spend their cash.
Don't Let This Amazing Offer
Slip Away
Remember, this founder's deal will only last a little while longer. Go ahead and pick the license that's right for you now.
VideoGameSuite Starter
Includes the Following:
Includes 6 Addictive Games
Drag-n-Drop Game Technology
DFY Video Hosting
Pexels & Unsplash Integration
Mobile Embed Technology
Store Leads Inside the App
AutoResponder Integration Technology
Win Probability Technology
Create 20 Games a Month
Capture 30,000 Leads a Month
'Blank Canvas' Creator
Personal Rights Only
Just $197.00
Your low investment is protected by a 30-day money-back guarantee
best value
VideoGameSuite Enterprise
Includes the Following:
Includes 6 Addictive Games
Drag-n-Drop Game Technology
DFY Video Hosting
Pexels & Unsplash Integration
Mobile Embed Technology
Store Leads Inside the App
AutoResponder Integration Technology
Win Probability Technology
Create 20 Games a Month
Capture 30,000 Leads a Month
'Blank Canvas' Creator
Includes Local & General DFY Templates
Commercial Rights - Create & Setup Games for Businesses
VIP Bonuses Included
Agency Rights - Integrate/Sell to 10 Businesses
Create 50 Games a Month Per Account
Capture 50,000 Leads A Month Per Account
Just $497.00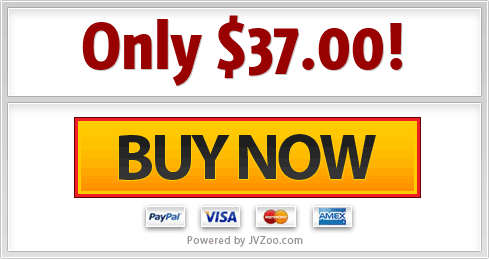 Your low investment is protected by a 30-day money-back guarantee
PS:

VideoGameSuite Will Be Here Now and in the Future

Just like we did for the 1.0 VidScratch version of this app, we're all committed to continuously supporting, updating and improving VideoGameSuite behind the scenes with no downtimes or disruptions, ever.

Rest assured that every feature included with VideoGame will just keep getting better and better in the future just like VidScratch did. Our developers are committed to keeping up with future innovations and technical changes as needed to keep all apps performing optimally.

And don't forget, you'll get detailed training videos and 24-7 customer support if you ever have a question or issue.
F.A.Q.
What if I already bought VidScratch?
If you already bought VidScratch you can navigate to https://videogamesuite.io/founders to upgrade your account for a discount. Please note this founder's deal is only available for those that previously bought. If you try to buy as a brand new customer your account will not be set up correctly and you will have to come back and buy again at a higher price.
What's the difference between VidScratch & VideoGameSuite
VidScratch was really just a little one-off popup card game. VideoGameSuite is a full cloudbased leads platform that includes multiple types of games, agency rights, new drag/drop technology, and video hosting capabilities.
Will this work with all pages builders, and autoresponders, and on mobile?
Yes, you can embed your VideoGameSuite campaigns on any page and the games will 100% work in mobile. It integrates with all major autoresponders and allows for custom HTML code. You can store leads in the app, too.
Do you offer support and training?
Yes, you can see our support link at the bottom of this page. We offer full support and training. Our team is here for you, 24/7.
Is there a money-back guarantee?
Of course! You have a 30 Days Money-Back Guarantee, no questions asked. Try it for yourself, see how easy you can find and win clients, and if you don't agree, contact us for an instant, no-hassle refund.